Table of Contents Example
Every skateboarder understands how exciting this sport is. For you, to skateboard, you, therefore, need a high performing skateboard. In the current world, skateboarding is not only a sport but also a means of commuting. Along the streets, you've probably seen people rolling on their boards. With such needs to commute, technology has unraveled the advanced form of this skateboard – electric skateboards. These boards move faster; can give a speed of up to 40mph! You can opt to buy an electric, but better still you can construct your own. It takes a few steps to learn how to build an electric skateboard. The first step if you opt to build a skateboard is to know the parts as well as the tools you require.
Why do you need an electric skateboard?
An electric board comes with numerous advantages. First, it is faster than the regular board. It can take you further within a very short time. Are you worried about gas?  This powerful machine has a battery that you'll only have to charge, and it will take you for miles. Needless to say, the electric skateboard is eco-friendly, as it does not emit carbon gasses to the environment. Isn't it cool to ride on an electric skateboard rather than keeping on kicking around on your ordinary skateboard?
So, do you have an interest in how to make an electric skateboard? It is a straightforward process indeed. Put in mind that you need the right tools and high performing parts. That means you must seek these parts from a trusted dealer. For anyone conversant with the making skateboards, they will offer you a DIY electric skateboard kit at an affordable cost.
What are the parts?
Deck: this part is made of bamboo or maple. A few are made from plastic. It varies in size. The size is determined with what you are planning to do with the skateboard.
Motor: you'll find motors in different shapes and sizes. The type of motor you need will depend on how much torque and power you need from them. Kv determines toque while watts determine the power. A lower kV will give a higher torque while higher wattage produces more power. Motor for electric skateboard comes with different wattage. A skateboard can have more than two motors with each generating up to 1000 watts. This translates to a speed of 25mph.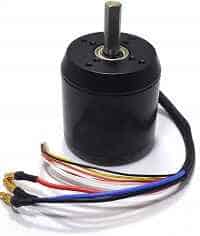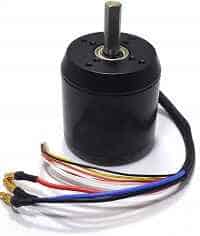 DIY electric skateboard battery: this part stores power, and therefore determines how far you can go. While choosing a battery, ensure it is compatible with your motor.
Trucks: this part connects the wheels and the deck. It is metallic. They are essential as they are responsible for adjusting the level of the board. You can loosen them and tighten as you wish.
Wheels: the wheels vary. They can be hard, durability, soft, color, small, etc. If you have bigger wheels you will have higher speeds and more stability; however, your torque and acceleration will be low. Getting an averagely sized wheel will work well for you.
Drive train: this is composed of the wheels, the drive pulley, and the belt fitted together. It is essential to consider the ratio of the wheel pulley and the to the drive pulley, i.e., gear reduction pulley. For better performance, find a lower ratio. The ratio can be a low value of 1.5 or a higher value of 3.0.
Electronic speed controller: it connects to the controller as well as battery. It actually determines how much power is sent to the motor. This part is connected to a small device that you hold in your hands to be able to alter the speed. The Vedder electronic speed controller (VESC) is by far the most advanced, giving you features.
Bearings: they are responsible for making the board rolls properly.
How to build the electric skateboard
Depending on the size of your board, you must understand that you need some space beneath the deck to accommodate electrical components, whether you are building or buying a conversion kit.  When you opt to buy an electric skateboard conversion kit buy a kit that comes fully loaded, i.e., it has everything it needs to start functioning. This will save you time as well as money. For some, they come with an option of only you putting a few screws to them, and they are ready to be used, i.e., easy installation. A kit must contain a motor, remote control, charger, the front truck and wheels, battery. Few top notch kits come with the mobile app.
Conclusion
While purchasing the kits ensure you get that which will serve you to the latter. Besides, look for functionalities that allow easy use. If you wish to DIY a skateboard, then you can buy individual parts. This gives you an advantage of selecting elements that are excellent for you. With such components, you can carefully assemble a skateboard them to your specifications.
If you are interested in an electric longboard then you can see it here
I started this blog to provide complete advance guiding you towards a better and more comfortable variant skateboard experience. I deliver more than tools and skateboard guides and motivate people to use different skateboard. Find him on Facebook & Twitter here. Happy Reading!