Table of Contents Example
Introduction
People recognize penny boards as the small size skateboards made of plastic. It is used for transportation more than doing tricks by the younger aged people. Still many want to know how to do penny board tricks?
Penny skateboard deck has a shape which is broader in front to fit the rider's foot better. Though penny boards are made of plastic still they have a very strong construction. They are also widely used for performing different types of tricks. In this article, I will discuss different kinds of penny board tips.
The Best Tricks on The Penny Board
I know many of you are curious about the fact, how to penny board tricks? First, one has to learn the basics of penny board riding. There are some tricks which are not that much easy but after learning the basics one can try these.
For beginners, it's more difficult to do the tricks. To answer the question of how to do penny board tips for beginners, there are some easier tricks which are described below first.
You can see about the best penny boards
01. Hopping Curbs
You can hop a curb while staying on a penny board easily depending on the height of the curb. As a beginner, you can choose a small curb to practice. All you have to do is pressurize on the kicktail and stay balanced on the board. You shouldn't lean forward or backwards too much.
02. Hippie Jump
A hippie jump can be done even with the smallest sized penny board but it is more challenging than doing with a cruise. To become an expert you just have to practice jumping over an obstacle while your board keeps moving and again landing on the top of your board.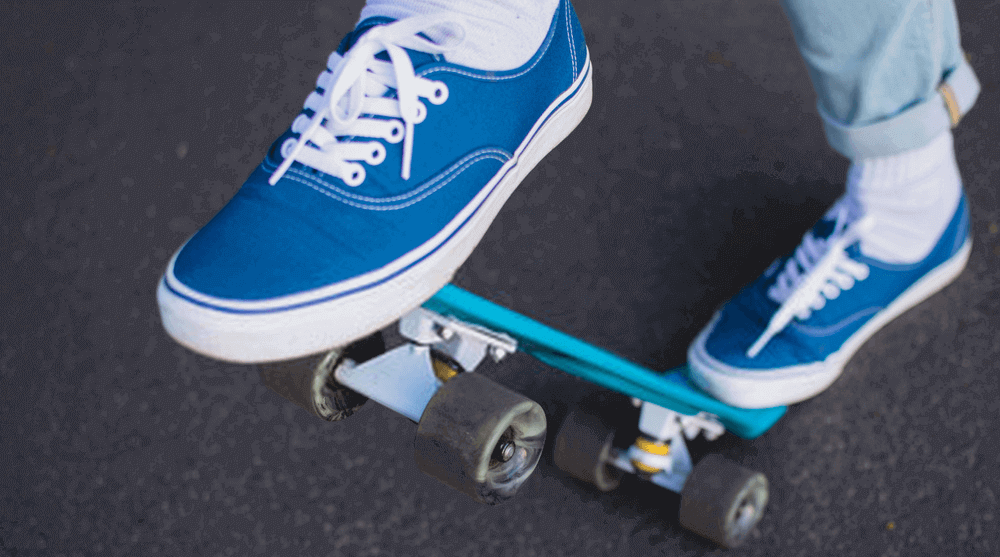 03. Manual
It is a little harder trick to perform. Still, you can be perfect by practising it several times. There are kicktail and nose manual tricks. Kicktail is easier. You have to place your back foot on the tail to give pressure and lean backwards while your upper body will be at the centre. Penny boards of 27 or 32 inches will be a good choice for this trick.
04. Staple Gun
This is a fun trick. You can do it by hopping your board on curbs or ledges. While hoping the board your front foot will be on the board but your back foot on the ground. You have to use your front foot to pull back the board and place your back foot on the board again.
05. Shove it
It is a basic trick for skateboarders but you can also try it on penny boards though it will be a little bit difficult. Keeping the face forward, bend your knees slightly and apply pressure on the kicktail and kick the board by your back foot while front foot outward. Your board will spin 180 degrees but your body should stay constant.
06. Nose Revert
You have to give some pressure on the nose of your penny board by using your front foot while leaning forward. Then you have to turn your upper body 180 degrees and turn your lower body once you are nearly turned your upper body 180 degrees. Your board will automatically follow the turns.
07. No Comply
It is another form of easier tricks which you can perform on any type of penny boards. You need to push the back of your board forward using your back foot and step off your front foot. When the board will spin 180 degrees you have to jump back on the board again. It seems easy but still takes several practices.
08. Board Slide
This trick is very difficult to perform on plastic penny boards. Being made of plastic penny boards are very slippery. So you have to maintain your balance on the board while doing the board slide. You have to place the deck slightly at an angle and right in the centre. You may also face problems in dealing with the flexibility of the deck.
Final Words
Pulling off different tricks on penny boards is not actually easy. If you have done skateboarding before then performing tricks with penny boards will be easy for you. If you are a beginner and want to skateboard later then you should practice the penny board tips with a 32 inch sized penny board.
You have to take some precautions before penny board tricks like wearing skating shoes, skate helmet, learning the basics, etc. Hopefully, this article will be helpful regarding the question, how to do penny board tips.
​
​If you want to know about Nickel Board vs Penny Board, you can see here.
I started this blog to provide complete advance guiding you towards a better and more comfortable variant skateboard experience. I deliver more than tools and skateboard guides and motivate people to use different skateboard. Find him on Facebook & Twitter here. Happy Reading!